The ChiliView Series - Borrego Valley (L08), Salton Sea v2.0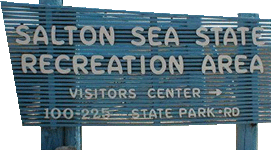 YourDonation@Work: Dedicated to David, Duncan and Shade Tree Canvas. Thanks!

More screenies: Prev Next



This scenery covers the area around Borrego Valley (L08) and extends east to the Salton Sea (KSAS). This is a remake of an earlier release with better and newer imagery.

It covers a total of 3625 sq km. For FSX and Prepar3D. The resolution of 1 m/pix brings you razor-sharp images even near the ground. Best enjoyed in low and slow operations! Also contains a 10 m high resolution elevation mesh.



Navigate to neighboring regions: North South East West




!!! BlueSkyScenery needs YOUR help !!!


If you like our sceneries, then please give a little donation.
Your donation makes a difference and helps us to continue this project!



| | |
| --- | --- |
| Give $1.00: | |
| Give $5.00: | |
| Give $10.00: | |
| Give $20.00: | |
Download:
FS9 Version:
Scenery
Airports
For FSX & P3D:
Scenery
Airports
Scenery Mirror



You can support the freeware project by visiting our sponsored links:

All information on this site strictly for simulation use only!
All Trademarks copyrighted. (c) by BlueSkyScenery. All rights reserved.