The ChiliView Series - Mount St. Helens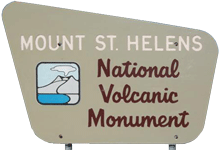 YourDonation@Work: Dedicated to Walter, Cameron and Blight. Thanks!

More screenies: Prev Next



This package covers the Mount St. Helens National Volcanic Monument. You can explore the scenery by departing from Ed Carlson Memorial Field (KDTO) in Toledo and heading east.

It covers a total of 3625 sq km. For FSX and Prepar3D. The resolution of 1 m/pix brings you razor-sharp images even near the ground. Best enjoyed in low and slow operations! Also contains a 10 m high resolution elevation mesh.



Navigate to neighboring regions: North South East West




!!! BlueSkyScenery needs YOUR help !!!


If you like our sceneries, then please give a little donation.
Your donation makes a difference and helps us to continue this project!



| | |
| --- | --- |
| Give $1.00: | |
| Give $5.00: | |
| Give $10.00: | |
| Give $20.00: | |
Download:
FS9 Version:
Scenery
Airports
For FSX & P3D:
Scenery
Airports
Scenery Mirror



You can support the freeware project by visiting our sponsored links:

All information on this site strictly for simulation use only!
All Trademarks copyrighted. (c) by BlueSkyScenery. All rights reserved.