Welcome




BlueSkyScenery offers high resolution photorealistic freeware sceneries for FSX and Prepar3D.
Our special technique gives you a realistic flying experience not seen before.
No more boring ever repeating scenery. See, what's really there!
We cover huge areas of California, Oregon, Washington, Utah, Arizona, Nevada, Wyoming, Montana and Idaho.
Visit big Cities like Las Vegas, Los Angeles, San Francisco, Seattle, Phoenix or Salt Lake City.
Or come and see places of extraordinary scenic beauty like the Grand Canyon, Yellowstone/Tetons,
the Sierra Nevada or the magnificent Pacific Coast from the Canadian Border all the way down to Mexico.
Wherever you go; do your eyes a favor. Fly BlueSkyScenery!


---
!!! Last Chance to Revote for Us !!!



Voting ends tomorrow!
If you already voted for our sceneries in the previous canceled vote, please vote again.
If you didn't vote back then, THIS would be the chance :)
If you like our work, we would really appreciate your vote!
Voting is an easy two click matter here.




---



Just Uploaded:

Winthrop

Washington, here we come! In the coming weeks we will see beautiful Washington unfolding beneath us.
Washington has some very beautiful and interesting scenery and we hope that you join us on our flying journey!


Hoping for your support!
If you like our work, then please give a little donation.
Your donation makes a difference! It keeps us motivated and helps us to continue this project. Thanks!
| | | | | | | | |
| --- | --- | --- | --- | --- | --- | --- | --- |
| Give $1.00: | | Give $5.00: | | Give $10.00: | | Give $20.00: | |
---

Latest Sceneries



New:

San Juan Islands
Dedicated to Craig and Clifford.



New:

Bellingham (KBLI)
Dedicated to Bill and Kenneth.



New:

Rimrock
Dedicated to Michael and Trevor.


---



1732 Corrected Airports



The corrected airport layouts for all old reuploaded regions are now included in the sceneries.
For new regions there will be links to the airports on the scenery pages.

NEW: Starting with Prescott, Joop also creates correctly placed buildings for major airports in the FSX version.
A huge improvement! See for yourself: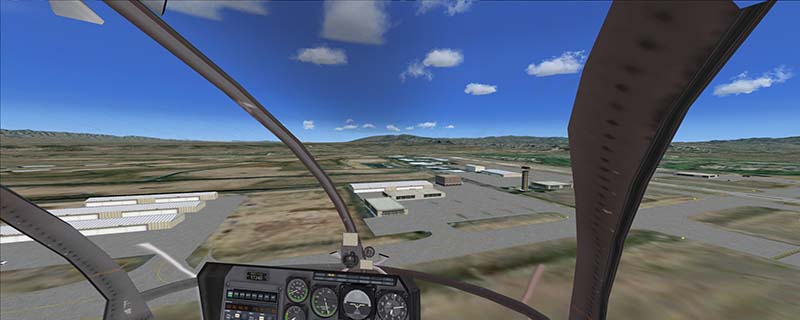 Prepar3D Compatibility



Joop just completed a ton of work that was necessary to make his airport corrections compatible with Prepar3D.
But now its done and you can download a zip with all AFCADs here (version 12/15). This zip file is for older sceneries if you have problems in P3D. All new airports are P3D compatible from the start.


---



UPDATED to Version 1.2:

BSSMM - The Moving Map by BlueSkyScenery



New (Feb. 10th 2013):

Version 1.2 supports iflightplanners new URLs.

BSSMM is our moving map for FS9 and FSX. BSSMM is easy to use and provides real world VFR and IFR charts.
On top of that you get optional overlays for NOAA weather radar, WikiMapia maps and an AI/multiplayer traffic radar.
Increase your situational awareness and fly confidently in both VFR and IFR environments!
Please read the manual before emailing for support. You can preview the manual here and download BSSMM here.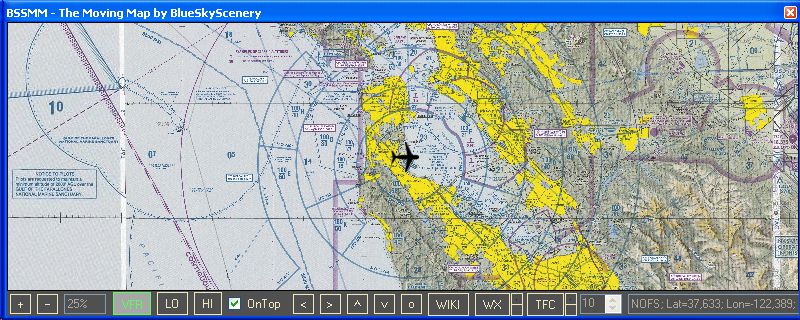 More screenies: Prev Next


---
CLICK HERE, TO GO TO THE DOWNLOAD AREA